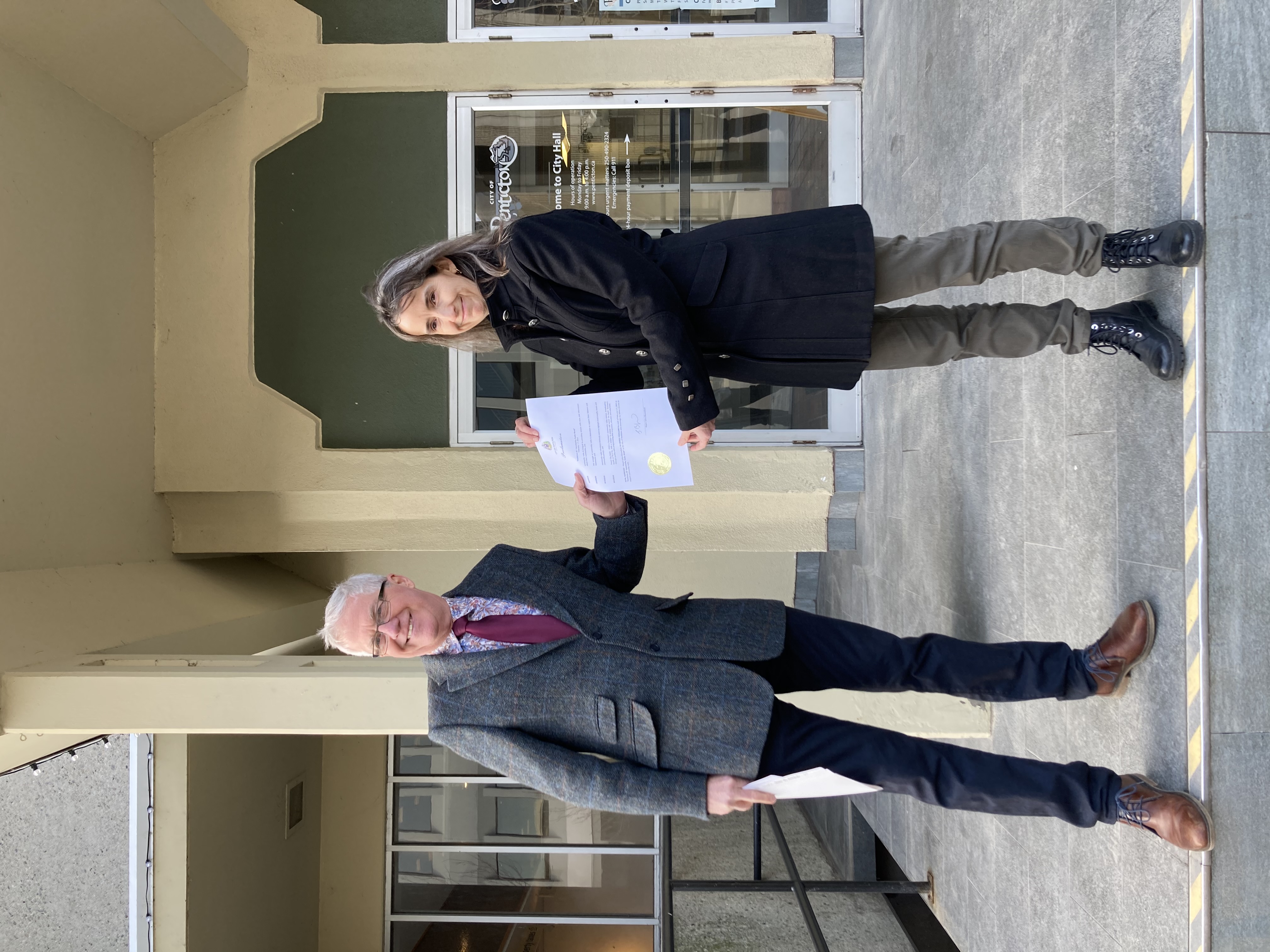 For the first time in Penticton history, the first week of February has been designated as Community Radio Week. In a civic proclamation, Mayor Julius Bloomfield urged citizens to support community radio, "Community radio volunteers tirelessly work to highlight local people, issues and community groups. The strength of community radio stations such as CFUZ is dependent on support from listeners and businesses."
CFUZ is a 100% volunteer-run not-for-profit society. On Saturday, February 4, the station will celebrate four years on-the-air. The fourth annual day-long OnAir-versary fundraising broadcast will raise money for the radio station's operating expenses and to fund studio expansion.
"In the past three years, our OnAir-versary fundraising drive has raised over $27,000 from listeners in the Penticton area," says Dave Del Rizzo, CFUZ program director. "When the community tunes in to CFUZ, they are hearing local people who are passionate about producing radio. We currently broadcast twenty locally-produced spoken word and music programs covering a broad range of musical genres. Special emphasis is made to introduce local and independent music and Canadian content in general. CFUZ also supports local organizations, artists, writers, and businesses. During last year's local elections, we broadcast five all candidates forums."
The radio station, which can be heard at 92.9 FM or online at cfuz.ca, has been located in the Cannery Trade Centre since 2018, and this year's fundraising drive will help support an expansion of the radio station facilities. "Once the renovations are complete, we will have an additional studio, a dedicated space for our transmitter, as well as an enlarged meeting room," says CFUZ technology director Nils Finnsson. "These new facilities will allow us to train more volunteers, boosting the amount and quality of locally produced music and spoken word programming for our listeners."
The station encourages members of the community to tune-in on February 4, 2023. Donations can be made online at www.cfuz.ca, by phone at 236-422-0929 or in person at the CFUZ studio – 121-1475 Fairview Road, Penticton, outside the northeast corner of the Cannery Trade Centre. A full list of programs and the weekly broadcast schedule can be found at here. Direct any questions or comments to us via email.