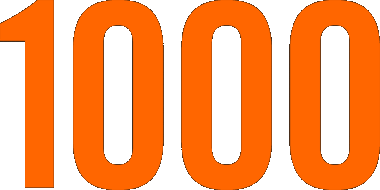 We are proud to announce that in the evening on Tuesday October 27, the Peach City Radio online show podcast library received its 1000th upload.
During this phase of development of our station, podcasting is one of the few ways that our volunteers and programmers can make and share shows with the members of our community. We are happy to provide this service, allowing listeners to stream content on-demand, as well as download for listening later.
This represents the collective work of many volunteer hosts, DJs and programmers involved with Peach City Radio over the past 5 years. Please take a moment to browse through our library of content, or search for keywords on the genres of music, or topics that interest you.
While this goal is significant, our volunteer programmers and members are keeping their eyes on the prize, that of establishing our FM broadcast signal. To learn more about our efforts, and our progress, please join us at our Annual General Meeting taking place Tuesday November 3 at the Penticton Library/Museum Auditorium.
Check out our online streaming schedule, or visit individual program pages.