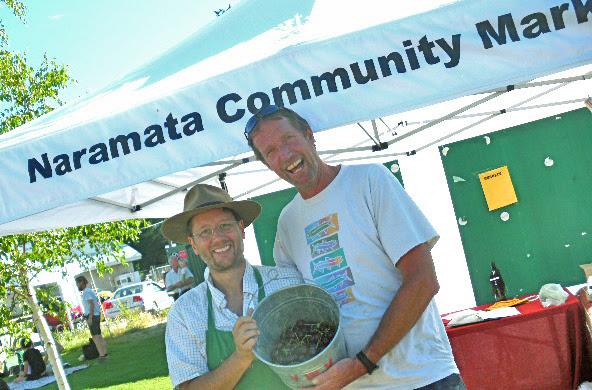 The weekly Wednesday afternoon market at Naramata's Wharf Park will host a celebration of local agriculture on July 22, including the famous Cherry Pit Spit.
"The Great Cherry Pit Spitting Contest has been a big hit for market goers since 2010," says market manager Darren Rettie. The record to beat is 30-feet established in 2013. "Two years ago, a cherry picker working in Naramata named Frank took the crown from three-time winner Kim Russell, our local champion. Her previous best was 29.8 feet in 2012."
A media event will kick off the cherry pit spitting competition at 4 PM July 22. Cheer on your favourite journalist, radio host or television producer. Peach City Radio Director Don Ludington will no doubt spit his way to victory. Cheer on Don and the other cherry pit spitters at 4pm on July 22nd.