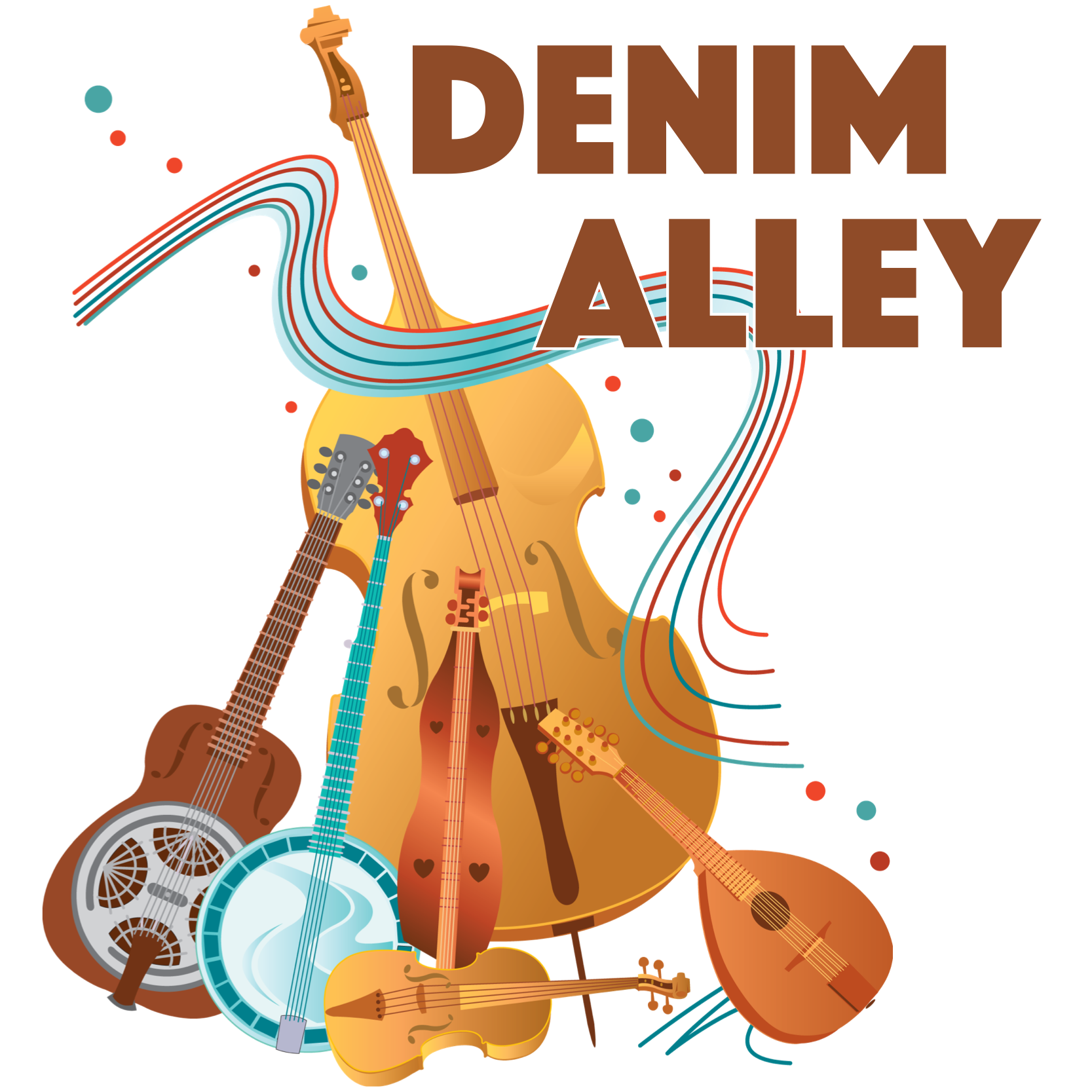 This program is currently active and being produced on a regular basis (weekly). Catch Denim Alley on Peach City Radio at the following dates & times:
Thursdays @ 1400h
Saturdays @ 1100h
New episodes of this program are regularly posted to this archive Saturdays @ 0600h.
Have comments or feedback on this program or need more information?
Latest Episode
Episode 163
Posted: September 24, 2023 - 120 minutes
Songs about boats and sailing, including Pete Seeger's "Sailing Down My Golden River," plus a few tunes about September and the end of Summer. All this with country music and bluegrass sets, too.
Episode 162
Posted: September 17, 2023 - 120 minutes
A special feature on Kate & Anna McGarrigle's song "Goin' Back to Harlan," featuring several older folk songs that are referenced in their song, plus some "devil" songs and the usual country and bluegrass.
Episode 161
Posted: September 10, 2023 - 120 minutes
2 themes today: 1)Lonesome-Songs with "lonesome" in their titles, including two versions of "Oh Lonesome Me" and 2)Alberta-Songs with "Alberta" in their titles; plus bluegrass, country and more...
Episode 160
Posted: September 3, 2023 - 120 minutes
Labour Day is around the corner and we have some "working" songs (songs with the word "working" in their titles), including 2 versions of Merle Haggard's "Working Man Blues, and some songs about workers--not to mention the usual country twang and bluegrass. Enjoy the holiday!
Episode 159
Posted: August 27, 2023 - 120 minutes
Some of host Linda Guebert's favourite Canadian songs, shared with others during her recent trip to California, 2 versions of Gordon Lightfoot's "Sundown," songs with "smoke" in their titles, & more.
Episode 158
Posted: July 23, 2023 - 120 minutes
Songs with the word "fire" in their titles, including 2 versions and background on "Ring of Fire"; a full set of bluegrass songs by Canadian artists, and more...
Episode 157
Posted: July 16, 2023 - 120 minutes
Linda celebrates her upcoming birthday by playing a whole program of favourite songs.
Episode 156
Posted: July 9, 2023 - 120 minutes
Lots of roots music, as always, from early country and folk, through the 50s to the 90s and up-to-date on the 21st century, with a special feature of background and songs by the Louvin Brothers.
Episode 155
Posted: July 2, 2023 - 120 minutes
Episode 154
Posted: June 25, 2023 - 120 minutes
We reach the end of our alphabet artists with 3 letters today, "X," "Y" and "Z" all in the the same set. Also we have some flower songs, some Quebecois music, a complete set of bluegrass and more...